Online selling has gained massive momentum in recent years. Especially after the Covid-19 crisis, more and more brick and mortar stores are planning to set up their retail store online where they can provide excellent customer service without needing their customers to visit their shops and stores personally.
Even if you have the best products in the world, all of your efforts will go down the drain if your online shop fails to drive the desired conversions.
In this post, we'll have a quick look at some of the proven conversion rate optimization strategies that will help you grow your online store in real-time. 
What is Conversion Rate Optimization?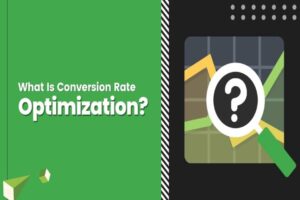 The process of conversion optimization revolves around increasing the percentage of conversions from desktop/mobile apps. 
Simply put, your Shopify conversion rate is the ratio of customers visiting your online store that completes the checkout process out of the total number of website visitors.
A higher conversion rate means that you're implementing the right set of marketing and web design strategies. In other words, what you're offering to your customers, they're able to get it.
Why Conversion Rate Optimization Matters?
One of the best ways you can increase the ROI for your online store is to increase your Shopify conversion rate. 
Instead of spending a huge portion of your budget on paid marketing strategies, you should try to create a foolproof Shopify conversion strategy to generate more sales. 
Apart from that, there are several other reasons to focus on your store's conversion rate. For instance:
Your conversion rate helps you determine whether your business offers the best user experience to your customers

A high conversion rate also reflects your business credibility. When you have more sales on your website, the other website visitors will feel confident and do not hesitate to purchase from your store
All in all, a well-designed conversion strategy will reduce the cost of acquisition and improve customer experiences. Unlike the acquisition strategy, you have to pay once for a conversion strategy, and you can see constant returns rolling in without any additional effort.
How to Calculate Conversion Rate for Your Shopify Store?
To calculate the conversion rate for your Shopify store, all you need to do is divide the number of conversions received by the total number of visitors you had in 30 days and then multiply by 100.
"Conversion rate = [Conversions / total visitors] x 100%"
What is a Good Conversion Rate on Shopify?
According to one of the reports published by LittleData, you're amongst the top 20 Shopify stores if your conversion rate is higher than 3.1%.
Shopify being a highly competitive market is a challenging platform for individuals who want to achieve real-time online business success. This is why the average Shopify conversion rate was just 1.5% back in 2019, which rose to 1.6% in 2020.
How to Improve Conversions on Your Shopify Store?
There's no hard and fast rule regarding what you should or shouldn't add to your conversion optimization strategy for the best results. However, there are certain things you must pay attention to before you create a conversion strategy for your online store.
Information Accessibility
First and foremost, information on your website must be accessible to your target audience. 
For this, you should work in collaboration with your web designer to create a navigable and user-friendly interface that will allow your customers to find their required products without much difficulty.
The Motivation Factor
As an online seller, it is your responsibility to make your customers feel they're getting the best value for their money. 
Whether it's a small discount, impeccable live chat support, or a cashback offer, make sure you make your customers feel valued. 
Friction
Your website should include all the trust badges, certifications, and fast and tracked payment options to help reduce the friction and encourage your customers to complete the checkout process.
Ten Most Effective Ways to Improve Conversions on Your Shopify Store
Add a Pop-Up to Your Website
According to research, the average conversion rate for pop-ups is 3.09%. The good news is that you can increase this ratio by a whopping 9.28% if you get this step right.
There are several ways you can use popups for your benefit. For example, you can try different offers, discounts, and deals for your pop-ups. Whether you advertise your premium content or announce an upcoming product launch, you can use this technique to grab your website visitor's attention.
Here are a few things you should consider before you build a pop-up for your website.
Choose Bright and Bold Typography for the Headline
When it comes to conversion rate optimization (CRO), the biggest deciding factor is your offers. Highlight your offer using bold and attractive typography for your headline that is visible and easy-to-read.
Keep your copy simple so that anybody who's looking at your popup can understand the offer.
Reduce Number of Form Fields
Keep in mind, the pop-ups you have on your website should be less weighty than your landing pages. This is why you must keep form fields to a minimum. 
Add Relevant Imagery
The type of imagery you should use depends on the type of pop-up you're using for your e-commerce store.
We'd recommend using professional product shots that highlight the true benefits of your product range. 
Follow Your Business Theme
Whether it's about social media marketing, emails, your landing pages, or pop-ups on your website, all material should be coherent with your branding. 
Instead of taking a pre-built pop-up template from the web, make sure you invest some time and money creating pop-ups that reflect your business theme. 
Add Testimonials/Reviews
One research found that more than 91% of young customers trust testimonials than personal recommendations. 
Having genuine reviews on your store will help other prospects make their decision.
Make Sure Your Website is Mobile Responsive
The number of mobile phone users is constantly evolving. Many buyers prefer to make online purchases using their smartphones. This means you'll be missing out on an opportunity to convert potential customers if your website isn't mobile-friendly.
According to research conducted by Forrester, mobile devices will impact more than $1.4 trillion in retail sales. 
Make sure you optimize your Shopify store for both desktop and mobile devices, including smartphones and tablets to let more and more buyers shop from your website.
Improve Website Performance and Speed
When your website crashes during holiday sales and high volume shopping days, you run the risk of losing sales and conversions. Above all, you run the risk of losing loyal customers. 
Studies suggest that 79% of customers who have had a bad experience on a website are less likely to purchase from that website again. 
Keep in mind, 'SLOW WEBSITE SPEED IS THE BIGGEST ENEMY OF YOUR CONVERSION RATE'.
Customers prefer websites that take less time to load. As a general rule, if your website is taking more than 3-seconds to load, your customers will switch to your competitor's website without even giving a second thought. 
Luckily, there are many ways you can reduce your load time and improve the speed of your website. Some of them include:
Reducing image sizes 

Minify Javascript/CSS/HTML codes

Reduce redirects

Leveraging a CDN

Optimize images

Improve server response time
Customize Checkout Experiences
We all know buyers prefer to shop from the websites that offer the best user experience. Especially, when it comes to checking out, they expect a process that is simple and less time-consuming.
One of the best ways you can ensure the simple check out process is by offering your customers a guest checkout option. This way, they don't have to create an account on your website.
Peepers, a prominent glasses store, is one of the biggest examples. This store has personalized its HTML to provide customers with a visually appealing and practically straightforward checkout process.
According to John Hart, e-commerce manager, Peepers,"The ability to customize with Shopify Plus allows us to push it to the limit and create a custom checkout experience customers can trust and be confident that their personal and payment information is safe. It makes customers feel like the site is going to take care of them." 
Just ensure you offer multiple payment options to your customers so that they can make a payment through a mode that is most convenient for them. Also, don't forget to display trust badges on your checkout page to build trust.
Use Professional Photography and Add Videos
Online shopping is quite different from buying things from a physical store. Customers can touch products and ask questions about their chosen product.
Since you cannot offer a tactile buying experience online, you have to find ways to help your buyers have detailed information about different products. 
Adding high-quality images and videos is one of the ways you can help your customers know about the product features, specs, and other relevant information. Make sure you click professional-quality 3D images that can instantly grab your customer's attention.
Similar to images, you must also include high-quality relevant videos to help your customers know the real benefits of your products. You can either add a video on your homepage to give your visitors a general idea about your store or can also embed videos on product pages to demonstrate the use and benefits of each product individually.
Personalization is Key
Personalization is one of the key factors that help improve conversions and grow your online store.
From emails to live chats, make sure you keep the factor of personalization in mind before you reach out to your customers. 
Personalization makes your buyers feel valued. According to Accenture, more than 91% of customers prefer shopping from the sites that remember them and provide personalized services.
But how can you offer a personalized shopping experience to your buyers?
Create a personalized home page and landing pages

Create personalized campaigns

Offer personalized assistance/guides

Send personalized emails

Create personalized location-based product pages

Showcase recently viewed items
Include a Live Chat Option
Live chat enables you to create a memorable user experience for your buyers. Also, it helps e-commerce stores provide instant support to the buyers (which is critical to the success of any online business). 
The biggest advantage of using a live chat option for your Shopify store is that it allows you to communicate with multiple buyers at a time. All questions are responded to swiftly, and no customers are waiting in a queue to get their questions answered.
Choose Your Theme Carefully
The good thing about present-day e-commerce platforms is that they come with an array of amazing themes that include almost all of the features we've listed above. 
These themes are designed by pros and include a wide range of advanced features that anybody (with/without any technical knowledge) can use without adding any extra snippet of code.
Just ensure you choose a theme that seamlessly blends with your business niche. Also, you should pick a theme that is easy to install and does not impact the speed of your website. 
Many Shopify themes come with a free trial offer. So, make sure you utilize that time to measure the pros and cons of the theme.
Test, Test, and Test
No matter how confident you're about the layout and functionality of your e-store, make sure you test your website for every single thing to measure results. 
There are different testing methods available, including A/B testing, that enables you to compare the efficacy of different variables. 
Whether it's videos, images, fonts, colors, or content, you must test every aspect before you create a conversion strategy for your e-store.
Conclusion
There you have it – ten most effective ways to improve conversions on your Shopify store. Simply, follow the above-listed steps and you'll see your sales and conversions skyrocket in no time. 
Have you used any of the strategies listed in this post for your e-commerce store yet? Feel free to add to this list as we'd love to hear back.