2020 changed our lives forever! Everything that we considered normal like going out with friends, commuting to work, eating out at restaurants, going to the mall or movies, attending parties and so on – it all seems like a distant dream now! 
In 2021, as we have kind of now adjusted to the 'new normal', there is one thing still that many people find difficult at home – self grooming! Now if you are thinking we are not going anywhere anyway.. Why do we even need to groom? 
Well, grooming is not only about having good looks. It's also a very important part of 'self care'. Additionally it is also a critical part of personal hygiene. Be it merely trimming an existing beard or trying out new styles, doing it all at home can be challenging, especially if you do not have the right tools with you!

And that's why we have curated the following list of the best trimmer for men and mens hair clippers that you can easily order online and can achieve salon-like perfection at home! And don't worry.. They don't cost a bomb. However, the trimmer for men price range can vary anywhere between 1500 to 15,000, the following will definitely fall into your budget: 
boAt Misfit T200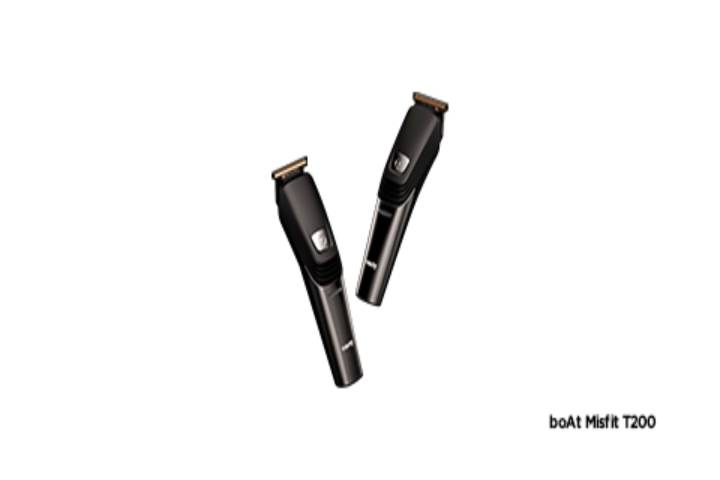 Say goodbye to all your grooming related troubles with this 6-in-one men grooming kit! It offers a trimming range of 0.5mm to 12mm, which means that now you can create any look at home without any worry! The easy to handle design makes it even more convenient to style your way around. The titanium blades are skin friendly and glide smoothly against the contour of your skin. Packed with a long lasting 120 minute lithium battery, you get a full charge within 60 min of plugging it in!
This beard trimmer for men will definitely earn you a lot of compliments (even if you meet people via video calls).
Philips Hair Clipper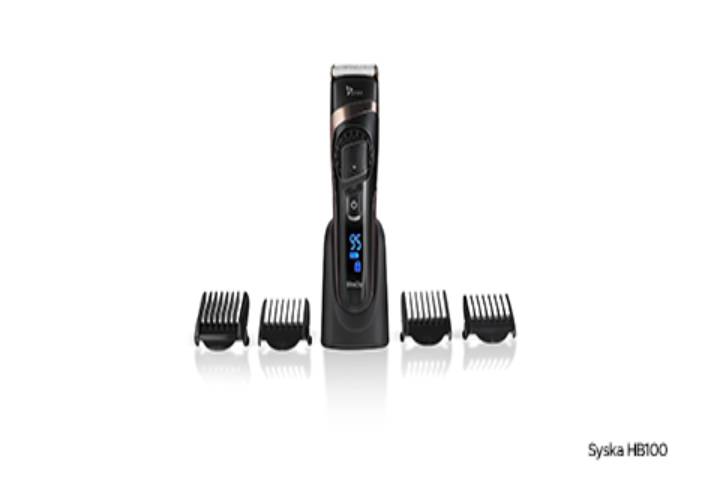 Give yourself an instant makeover by styling your hair easily with this men's hair clipper. The easy-to-use design is convenient to handle and operate. The special texture and grip allows you to easily move the clipper around and cut hair on your head. Powered by the latest trim-n-flow technology, the comb is designed in a way that it prevents hair from getting stuck in the clipper. So no more stops or interruptions to remove the hair in between. The self-sharpening stainless steel blades are long lasting and provide a clean cut. The adjustable comb has 12 lock-in length settings from 1 mm to 23 mm, with precisely 2mm between each length.
You can clean the detachable head by simply placing it under running water. It doesn't support a cordless option.
Syska HB100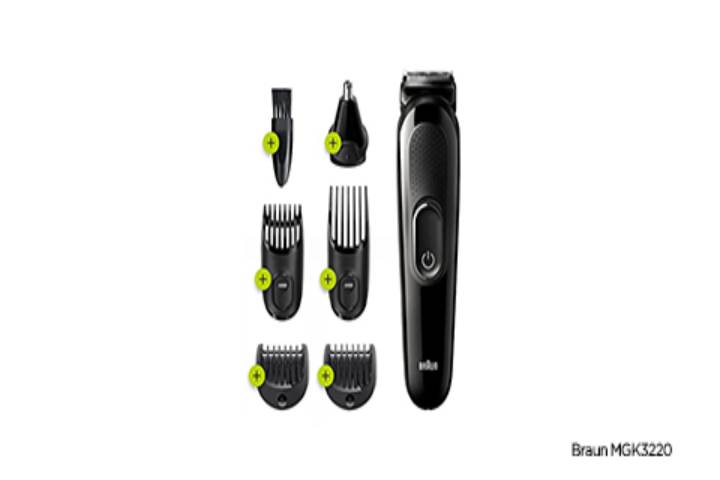 Eyeing that haircut for too long? Well, meet Syska HB100, a perfect hair clipper for men! The 20 length settings and the jog dial guides you through and helps you achieve perfection, everytime you use it.
The skin-friendly stainless steel titanium blades ensure a smooth and safe trim. The blades are corrosion-resistant and self-sharpen as they trim and grind against each other. And after you are done, just wash the head conveniently under running water.
It comes with a charging dock which gives a 'cool' edge over other trimmers. It takes up to 1.5H to get fully charged and provides up to 90 mins of usage. It even comes with a digital battery indicator which keeps you updated about the battery status.
Panasonic ER-GP80 K
Master any style (with style) with this lightweight and powerful hair clipper. Packed with a fast 10,000 rpm linear motor drive which ensures a precise, smooth and powerful cut. The various cutting length ranges from 0.8mm to 2.0 mm without attachments and 3,4,6,9,12,15 mm with attachments provides you a wide range of versatility.
The blades of this clipper are impact-proof and break-proof with carbon fibre/ titanium coating.
It supports both cord and cordless options. Charge it up for 1 H and get near 50 mins of cordless usage!
Braun MGK3220
Get salon-like grooming at home with this all-in-one men grooming kit! Style your beard or clip your hair with absolute ease as this hair trimmer and hair clipper provides a wide range of cutting options.The german design makes it easy to use. The Lifetime Sharp Blades allow you to easily cut through long or thick hair without tugging or harming your skin.
The two dual purpose adjustable combs allow you to cut your hair to the precise length you need – from 0.5mm to 21mm. You can use the trimmer head to create accurate lines and edges and tackle particularly small areas without any hassle. What's more? It even comes with an attachment for your nose hair. So whatever is it that you need, all your grooming needs will get fulfilled with this shaving kit for men!
However the only drawback of this is that it takes nearly 10h to charge and provides nearly 50 minutes of trimming!
Now that you have gone through the list, we hope that you have found the perfect answer to your grooming and styling needs!
Also Read: Small Smartwatch For Small Wrist connected To Android