Have you ever thought of hacking the Facebook account and courier somebody you recognize or might not know? during this medical aid world, a social media platform like Facebook has become a contemporary journal for pretty much everybody.
With each very little to important detail update, Facebook will create a non-public life public. however some folks keep the profile bolted or posts hidden.
If you would like to grasp concerning the most effective ways that to hack into their Facebook account, then you're within the right place.
Is it doable to hack someone's Facebook?
Hacking someone's Facebook account is extremely a lot of doable, because of all the most recent technologies, tools, and apps.
With constant updates and modifications, Facebook has forever been strict with its security.
The security team of Facebook is powerful, and that they square measure still operating around the clock to confirm complete privacy and security.
But a bit like each good issue features a loophole, Facebook security and policy even have some.
It would facilitate if you had the correct tool or methodology to hack a Facebook account with success.
Though it will typically be difficult or difficult, you'll be able to bang.
Read on to grasp additional concerning the various ways in which will assist you.
Available ways that to access Facebook
There square measure 9 main that} by which one will access somebody else's Facebook account. Here square measure those ways that listed below to assist you:
1. Spy Apps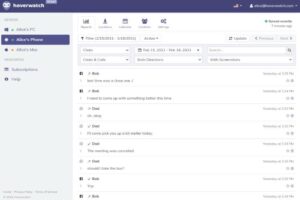 There square measure some economical spy apps offered within the market that may assist you to hack Facebook app with success.
These spy apps permit you to access all the posts, chats, and each message of the person's Facebook account. for instance, one every of the most effective spy apps is that the Hoverwatch Spy App.
This app will assist you to trace all the messages that square measure sent and received through Facebook. Even the text messages that square measure changed between 2 persons square measure saved within the chat.
That is a free hunter wherever you'll be able to sign on at no cost to relish the advantages.
With the assistance of Hoverwatch, the Facebook spy app:
• You will get to check each of the outgoing and incoming messages
• Check the video files, images, and audio from the Facebook courier
• Keep a tab on all the activities of Facebook
It is an Associate in Nursing easy-to-use application that you simply will use to access or hack into anyone's Facebook.
2. Phishing
If you analyze, you may recognize that phishing is one every of the foremost usually used strategies to hack Facebook Messenger.
This technique involves making a website. You or your hacker will produce a quite identical webpage to it the Facebook login page.
You need to form positive you would like to form the target enter the login details into that page. Once he/she will that, all the login credentials are going to be sent to you or the hacker.
That is an efficient means of cracking passwords, however, it desires extreme writing skills and experience.
3. Free hacking websites
Their square measure varied free Facebook hacking websites offered on-line. although they're not as economical because the spy apps like Hoverwatch, you'll be able to still attempt them out. you would like to settle on the most effective and best website that may assist you in hacking the account.
Most of those websites add identical means.
Here you've got to insert the username of the person's Facebook account that you simply wish to hack. Now, they'll take it slow to hack into their account.
The time taken depends entirely on however long or difficult the parole of the account is. Once hackers get a hold of the parole, they'll allow you to recognize.
Also Read: A Telegram Bot Filters Millions Of Facebook Accounts
4. Keyloggers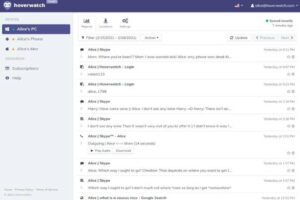 Keyloggers square measure little programs that may record keystrokes. it's one in every one of the effective strategies that may be used for hacking into someone's Facebook account and courier.
You have to put the keylogger into the target's device. Once it's done, it will record and transfer all the data that's entered with the assistance of the keyboard, like the username, password, etc. that may assist you to hack Facebook simply.
5. Social engineering
Social engineering is all concerning however you'll be able to manipulate an individual during a one-on-one spoken language. Here, you've got to realize the trust of the person whose account you would like to access.
You can manage them with some severe or important consequences if they share some personal lead. that may be their OTP (one-time-password) too to reset the Facebook parole.
6. Hiring a hacker
Another good way to hack into someone's Facebook account is by hiring a skilled|knowledgeable|an expert} hacker. The hackers have their skills and experience that may facilitate them to crack the parole and hack into the shop.
All you've got to try and do is to form positive that you simply square measure selecting the most effective professionally skilled hacker. that may assist you to swimmingly and expeditiously hack into the account of your partner, children, or anyone.
7. parole reset
Facebook permits the person to reset its parole if the user has forgotten the present one. you'll be able to use this same methodology to hack into their Facebook account. All you've got to try and do is click on the reset parole, and you've got to enter the e-mail id or telephone number.
Make sure that you simply either have access to the user's phone or email account. A code is going to be sent to either of those, and you'll be able to amendment the parole and access the report.
8. Man-in-the-middle
Another typical methodology to hack a Facebook account is that the man-in-the-middle attack. it's a conventional kind of cyber-attack within which an individual acts sort of a malicious actor and comes in between a spoken language between 2 parties. They impersonate each to act and gain all the data to access the account.
9. SS7
That is one every of the most ways that several hackers use to hack Facebook accounts and plenty of alternative versions. however this is often quite a difficult method, and it desires special coaching and skills. SS7, or communication System seven, is a world telecommunications normal.
It is one in every one of the ways by which individuals exchange info. They are often hacked to realize access to someone's Facebook account.
Installation Hoverwatch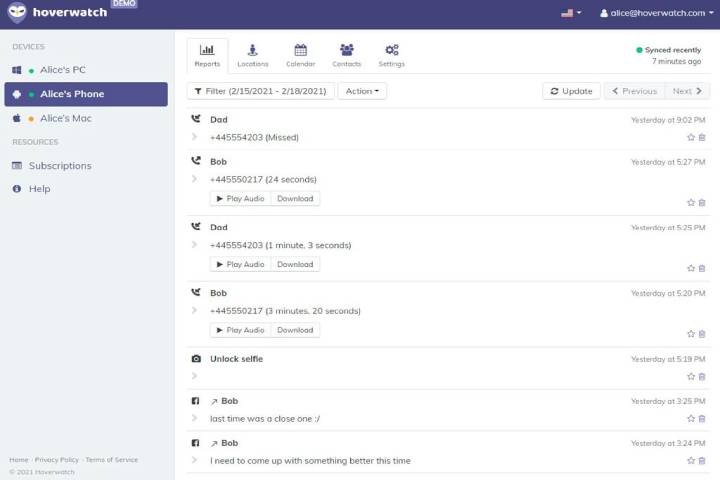 The Hoverwatch app is extremely user and customer-friendly. It can be installed quickly and discreetly within a few minutes.
It does not reveal its identity either on mobile phones, computers, desktops, or laptops.
Pricing
The pricing is flexible and competitive.
| | | | |
| --- | --- | --- | --- |
| Plan | Personal | Family | Business |
| Devices | 1 Device | 5 Devices | 25 Devices |
| 1 month | $24.95 | $49.95 | $149.95 |
| 3 month | $59.95 | $99.95 | $299.95 |
| 1 year | $99.95 | $199.95 | $499.95 |
Three different pricing are offered, and they are personal, professional, and business.
These are approximate pricing. The above rates are for one month, and if the customers opt for more months, they will be able to get much better pricing as far as the above three options are concerned.
Conclusions & Results
While most of the strategies mentioned on top of square measure 100 percent effective and might assist you get complete access to the account, some may have skilled skills.
If you are doing not wish to pay a lot of cash hiring an expert hacker or don't have enough technical skills to do alternative strategies alone, you'll be able to forever select the spy app.
The Hoverwatch Spy App will offer you complete access to any or all the info and knowledge changed over the hacked account. that's one in every of the most effective and best ways to hack a Facebook account at no cost.
Also Read: Optimizing Your Mac System – Easy-To-Follow Steps