Even the least knowledgeable person in cryptocurrency will know what Bitcoin is; that's how popular it is. Bitcoin is at the top of the list when looking at the most famous digital currencies and the largest market capitalization.
If you've decided to get started, but you don't know how to buy bitcoin in India, you'll be pleased to hear that the process is relatively simple. It takes three easy steps to set up and buy your first bitcoin, and our guide has it laid out for you.
Step 1: Open Your Bitcoin Wallet
You can't just dive into buying some Bitcoin if you don't have anywhere to put it. The same way you store your money in a bank account, you also need to keep your BTC in a Bitcoin wallet. There are three different types of wallets you can go for.
These include:
Online wallet services.

Software wallets.

Offline vault services.
If you're planning on storing your Bitcoin and not trading it, you can go for the offline vault services.
On the other hand, investors who trade their BTC coins frequently or those who use Bitcoin for buying and selling products use the online, web-based services. The downside of this is the lack of anonymity and rigorous setup procedures.
Apart from using wallets, there's one more way you can store your Bitcoin, and that is in cold storage. This allows you to keep your Bitcoin offline in USBs or paper wallets. The paper wallet is a document that contains all the data you need to create your private keys and access your BTC coins.
This is an ideal choice for anyone who doesn't want to rely on online wallets, but cold storages are risky. If someone steals your USB cord or the paper wallet gets damaged, you can't reassess your BTC.
The two most popular and secure online wallets include:
Coinbase: This is free, accessible, and has an easy-to-navigate mobile app. If you use the Coinbase online Bitcoin wallet, it's not advisable to buy and sell Bitcoin on the site, too, as this comes with different security risks.

Electrum: This is another famous and free Bitcoin wallet offering top security and well-known among investors. It is also software-based.

Also Read: Importance To Control Fixed Costs In An SME
Step 2: Find a Platform and Buy Bitcoin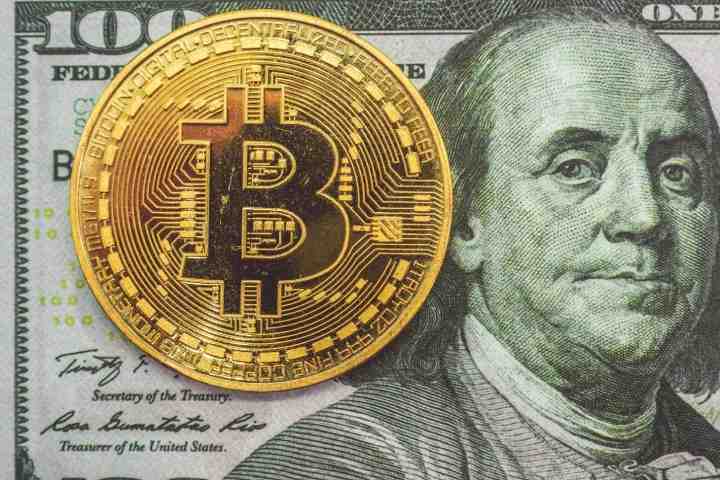 Once you have your BTC wallet, you have to look for a trusted platform to buy Bitcoin. It's best to stick to one platform for a long time so that you are not affected by changes in exchange rates, fees, etc. 
When looking for the best platform to buy Bitcoin from, you have to consider a wide range of factors. These factors include:
Top-notch security features.

Favorable exchange rates.

Easy to use website and process.

Quick transaction and exchange speed.

Diverse payment options.
After considering all these factors, we saw that one of the best platforms to purchase Bitcoin is Vertex Market. Other places include Coinbase, Bitfinex, and Bitstamp, but few websites allow you to buy via Bitcoin Paytm wallet and other fiat currencies.
Most platforms only allow you to exchange other cryptocurrencies with Bitcoin, but if this is your first time buying Bitcoin, you probably don't own altcoins. Thus, it will be better and more convenient to purchase your Bitcoin with a standard currency like GBP and USD. 
Once you have chosen the platform you want to use to buy Bitcoin, you can create your account and follow the steps to purchase it.  Just remember that any profit or loss made in a cryptocurrency trade counts as capital gain or loss in your overall income. This means you must adhere to your country's tax laws surrounding capital gains and losses. You can find an income tax calculator, as well as numerous other tools, online and typically for free too.
Besides buying Bitcoin with online platforms, you can also do so with cash, credit, or debit cards at some outlets. The best thing is to learn how to navigate through BTC online websites because most cryptocurrency activities are carried out on the internet.
Step 3: Transfer to Your Wallet
Now that you have a wallet and a reliable platform like Vertex Market to purchase Bitcoin, the final step is to put the two together.
Your BTC wallet comes with an address which is a long string of numbers and letters. This is equivalent to your account number for fiat currency. When buying or trading BTC, you will be asked to input your wallet address. When you do so, the amount of Bitcoin you purchased will be sent directly to the wallet address.
You will also need the wallet address when selling your BTC. Once you have the BTC coins in your wallet address, you have successfully purchased Bitcoin for the first time. Now, what do you do with it?
What You Can Do with Bitcoin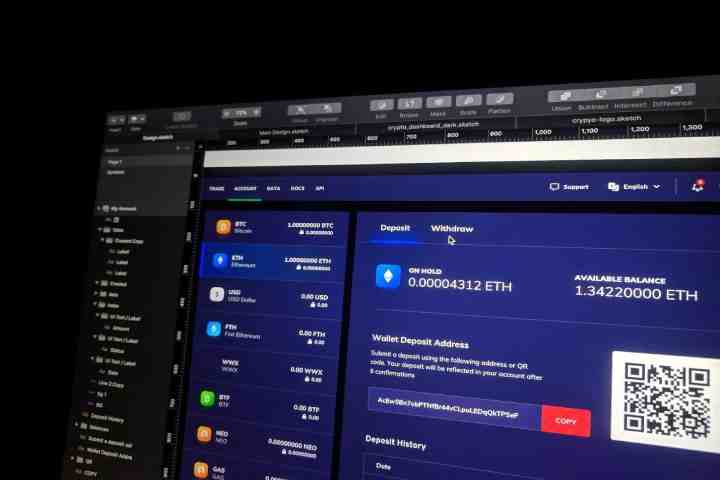 There are different things you can do with the Bitcoin that you purchase. 
The most common use of Bitcoin is trading, just like investing in other assets like stocks. Although trading BTC is risky, especially for beginners, it brings in massive profit once you get the hang of it. You can trade through exchanges or directly with other investors.
Another use of Bitcoin is buying and holding. Although Bitcoin prices are continually fluctuating, this can work to your advantage. Many crypto traders hold on to Bitcoin, and when they believe that the value will increase, they sell it for a profit. Others buy Bitcoin when the price goes down to receive profit once it goes up again.
Finally, Bitcoin can be used to exchange for a wide range of goods and services online. PayPal, the popular e-wallet, is already including Bitcoin as one of its currencies, which means its ability as a medium of exchange will expand in 2021. It is also a popular payment method in online casinos, small and large businesses.
Conclusion
Now that you know how to purchase your BTC and what you can use it to do, you can take the first step into being a cryptocurrency owner. Whether you want to use it to make money or play at online casinos, always remember to make safety a priority when using BTC and other cryptocurrencies. So, always check the platforms you're using and keep your wallet address and private keys safe.