In the current age of technology, real estate apps have become an essential tool for anybody involved in the purchase, sale, rental, or maintenance of properties. The purpose of these apps is to improve the convenience, speed, and security of the buying or selling process.
In this article, we will explore the principles of real estate apps, their functionality, how they reduce the risks of getting caught by scammers, top 10 real estate apps as well as touch upon real estate app development services.
Principles of Real Estate Apps
The goal of real estate apps is to give customers quick, accurate access to the most recent real estate data. Users will find it simple to read and engage with the data due to its clear and understandable presentation. The following guidelines apply to real estate apps:
Accessibility: The apps need to be simple in usage and accessible on a variety of platforms, such as desktop computers, tablets, and smartphones.
Functionality: A wide range of functions must be available in the apps enabling users to easily search for properties, get in touch with brokers or landlords, and execute transactions.
Security: To secure the financial and personal data of their users, real estate apps must have strict security measures.
Reliability: Users depend on real estate apps to give them accurate and current property information.
Functionality of Real Estate Apps
A variety of features are offered by real estate applications to meet customer needs. Some of the typical characteristics include:
Property Search: Real estate applications allow users to search for properties based on a variety of criteria, including size, price, and location.
Property Listings: On real estate applications, you may get extensive details about properties, including descriptions, virtual tours, and images.
Communication: Real-time texting, email, and chat features in real estate apps enable direct interaction between users, brokers, and landlords.
Transactions: Secure and quick transactions, including buying a house or paying a rental, are possible in real estate apps.
How Applications Reduce the Risks of Getting Caught by Scammers
Real estate apps have the important benefit of reducing the possibility of falling victim to scammers, who commonly prey on those looking to rent or buy a home. These issues are addressed by the apps in a variety of ways, including:
Verification: Before being allowed to list properties or interact with users on applications, real estate agents and landlords must have their identities confirmed.
Security: To protect user financial and personal information, the apps come with secure payment options and other security features.
Ratings and Reviews: Users of the applications can leave ratings and reviews for agents, landlords, and homes, enabling others to choose an accommodation or a professional with awareness.
Types of Real Estate Apps
There are numerous categories of real estate apps, each serving a particular function. The following are a few of the most popular types:
Property Search Apps: Users of real estate applications have the option to search through residences based on a variety of factors, such as location, cost, and square footage.
Rental Apps: The apps assist users in finding rental homes and maintaining their lease agreements.
Buying and Selling Apps: The users can manage their transactions and buy or sell property.
Property Management Apps: These apps assist landlords in managing their rental properties, including handling maintenance issues, collecting rent, and communicating with renters.
Top 10 Popular Real Estate Apps
The use of a variety of features and functionalities that streamline and increase customer accessibility to the real estate process has transformed the real estate market. We'll look at the top 10 frequently used real estate applications in this analysis, along with their benefits and drawbacks.
Zillow
One of the most popular apps is called Zillow, and it has a number of functions like mortgage calculators, property search, and estimated property valuations. Customers can effortlessly prioritize their search thanks to the rich property information and several filters on the site. However, its estimations of property values might not always be accurate.
Redfin
Another well-known app, Redfin, offers property search, real-time updates, and virtual home tours. This software has the cash-back program for buyers and reliable, current property information as two benefits. Unfortunately, it is only available in specific markets.
Realtor.com
Users of the real estate app Realtor.com can search for properties, get an estimate of their home's value, and learn about the area they live in. Comprehensive property and neighborhood information is one of its advantages. However, it can provide inaccurate property information.
Trulia
Another real estate app, Trulia, provides neighborhood data, crime maps, and property search. A user-friendly design and extensive local information are benefits. It might not, however, always offer accurate property data.
Homes.com
Homes.com is a real estate app that offers mortgage calculators, home worth estimations, and property search. Its benefits include a user-friendly design and accurate and current property information. It might not always contain detailed neighborhood information though.
Apartment List
Real-time updates, virtual tours, and apartment search are all features of the real estate app Apartment List, which focuses on rental properties. Its advantages include a special matching mechanism and extensive data on rental properties. It might not, however, have as many rental listings as other applications.
Rent.com
For rental properties, Rent.com is a real estate app that offers functions like apartment searching, virtual tours, and payment methods. Its benefits include a secure payment mechanism and comprehensive information about rental houses; nevertheless, one of its drawbacks is that there may be fewer rental listings available than on competitor apps.
HotPads
Property search, heat maps, and alerts are some of the features of the real estate app HotPads. Its benefits include a user-friendly layout and extensive data about homes; nevertheless, one of its drawbacks is that it could have fewer listings than other apps.
LoopNet
Commercial properties are the main emphasis of the commercial real estate application LoopNet. It has features including commercial property values, lease negotiation tools, and property search. The information it gives regarding commercial properties is reliable and current. As for drawbacks, compared to other applications, it can have less listings for commercial properties.
Real Estate by Smarter Agent
Real estate app Real Estate by Smarter Agent offers consumers real-time updates, property search, and property value estimations. It has a user-friendly interface and delivers a wide variety of property information. In comparison with other real estate applications, it can have fewer listings.
In conclusion, the 10 real estate applications mentioned above offer a variety of characteristics and features that improve the efficiency and speed of the purchasing and selling processes. While each app has its own benefits and drawbacks, they all provide accurate and up-to-date information about homes. These apps can help you find the perfect property whether you are buying, selling, or renting.
How to Create a Competitive App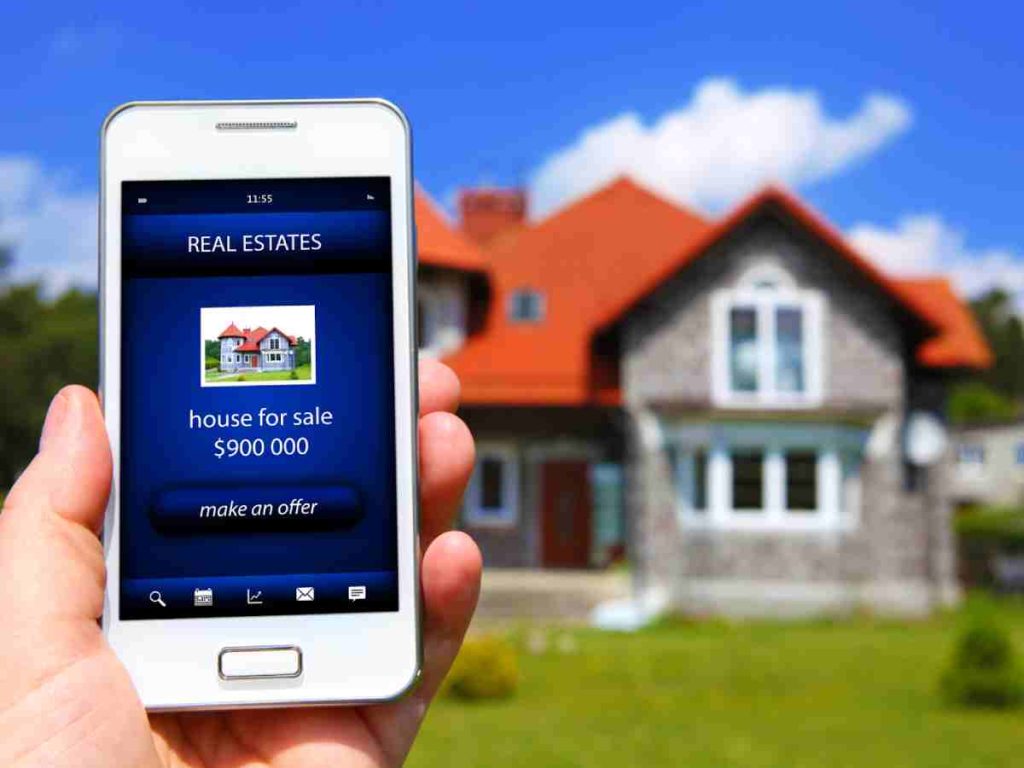 To set apart your real estate app from other well-known ones, think about adding distinctive features and functionality. Here are a few concepts:
AI-powered property search: Implement a search function powered by AI that learns from user activity and makes use of that data to deliver more precise and individualized real estate results.
Augmented reality (AR) property tours: Use technology that enables people to explore properties in an augmented reality environment to create AR property tours. Before arranging an in-person tour, this tool can improve the user experience and make it simpler for them to imagine the residence.
In-app mortgage pre-approval: By connecting users with mortgage lenders, offering users the option to pre-qualify for a mortgage via the app. The home buying procedure is made easier and more simple for users with the help of this technology.
Neighborhood and school information: Give thorough details about the areas around each property so that purchasers may make well-informed judgments about where to live and invest. The user's comprehension of the area can be improved by this feature, which can offer benefits.
Social media integration: Give users the ability to recommend properties to friends and family on social networking sites. This feature can increase the app's accessibility and user base.
Secure payment options: Offer safe payment choices for transactions such as buying or renting a house, as well as other types of payments. This feature can increase user convenience and foster a sense of trust among users.
Real-time market data: Give customers access to current market information on things like housing supply, rental rates, and home valuations. This tool can help buyers and sellers decide on prices rationally.
Conclusion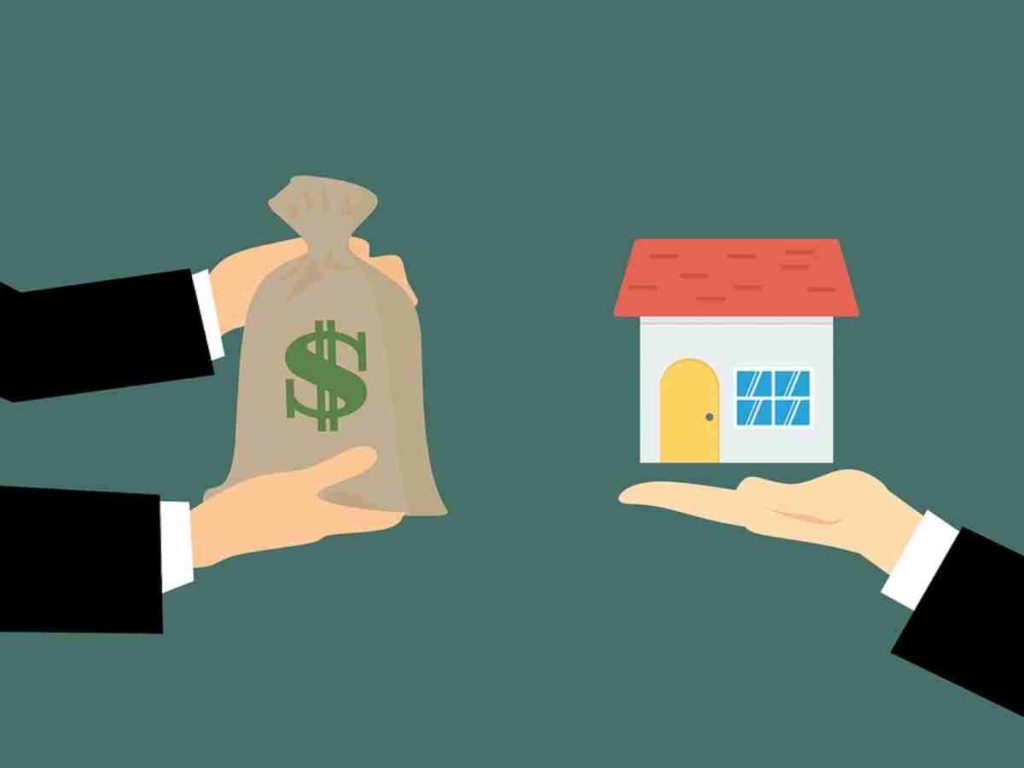 Buyers and sellers in the real estate market now rely heavily on real estate applications. These apps help users make wise choices by offering features like mortgage pre-approval and property search. They also assist in lowering the possibility of fraud and scams in real estate transactions. It's critical to incorporate distinctive and beneficial features that serve the needs of your target audience if you want to stand out in a crowded market. You can build a devoted user base and thrive in the competitive real estate market by creating an app with all the features users need.