Shopping online has become a much easier and more popular task in this era. As a customer, the main thing that influences whether we will proceed to shop at a store is the design of the webpage.
Research has concluded that typically it takes 0.05 seconds for a customer to decide if a site is worth their time. First impressions are what shape the prestige of a fashion retail brand. That's why it's foremost important to choose a Shopify theme that welcomes visitors with an amazing interface, provides outstanding customer service and builds trust through subtle marketing.
As much as it's important to choose an appealing Shopify theme, you should still focus on what information and products you fill it with. An attractive web page is the blend of many little factors which result in a successful fashion retail brand. Let's dive deeper into some advantages, trends, and lovely Shopify themes.
Is Shopify good for retail?
Overall, Shopify is one of the greatest and top e-commerce platforms on the market today. In fact, it's particularly great to use for a fashion clothing store given the huge potential for personalization and growth.
Many marketplaces (such as MasterBundles, for example) offer a vast variety of attractive Shopify themes that will handle any size catalog of products and show them in full glory, pursuing your business growth. The templates are clean, intuitive, and made by professionals, leaving retailers more time to spend on new fashion pieces.
Advantages of using Shopify for your fashion brand
Shopify offers plenty of features that will put your fashion store at the top of one's eye. Here are 4 advantages of using Shopify for your fashion retail brand:
Focus on photography
Shopify template designers focus on pursuing the look of your template, making it more attractive, adding new features, and removing extra elements. A retailer should focus on the fashion pieces, to be exact, the way you'll display them. Use good photography, and imagery to show off your fashion products' best features, and display these photos right at the center of the shop.
Naturally responsive
A great advantage of Shopify, particularly for fashion brand retailers, is that all of Shopify's templates are responsive. You can find a wide variety of templates here: https://masterbundles.com/templates/shopify/. Visitors and possible customers will be able to interact with your shop from whatever device they use, they'll have the ability to browse, save picks and proceed with purchases.
Advanced search & filtering
As a fashion retailer, you are probably familiar with the wide size, color, and material options. As a customer, you wouldn't want to find the perfect shirt to then realize they don't have it in the right size or color. That's why Shopify's main advantage is its advanced system for searching and filtering options more quickly.
Seamless social integration
Social media has become such a popular way of marketing, that almost any brand has a social page, especially if we talk about fashion retailers. Shopify has made it easy for retailers to integrate their social media into their accounts. A new Facebook feature allows you to integrate your store directly, meaning you can sell straight from Facebook Messenger conversations.
Fashion eCommerce trends
Below are some of the latest e-commerce trends that you can work into your sales strategy:
Sustainability and ethical sourcing
This is a trend especially noticed in 2022, consumers are leaning toward brands that practice sustainability and ethical sourcing. More people are becoming aware of environmental issues, therefore turning away from fast fashion which has negative environmental impacts.
Fashion industries are largely responsible for a lot of the waste that goes out into the ocean or air, putting useless pressure on the environment. It has become a trend beyond consumers to lean towards reselling, renting, and reusing clothes.
Athleisure – the perfect combination of two words: athletics and leisure. A very popular and growing fashion category as customers is becoming more passionate about casual, comfortable, and active clothing.
Genderless clothing isn't just about it fitting both females and males, it's a concept where the clothing takes on your vibe, the way you feel about yourself. Unisex fashion is making a deep statement and brands are quickly taking onto it.
Attractive fashion Shopify themes
The following fashion Shopify themes are created especially to run a fashion retail brand with ease and style. Each fashion Shopify theme you find at https://masterbundles.com/templates/shopify/fashion/ has a unique design to it, the developers followed all of the newest trends when creating these templates for you.
1. Clean Shopify Theme Easy To Use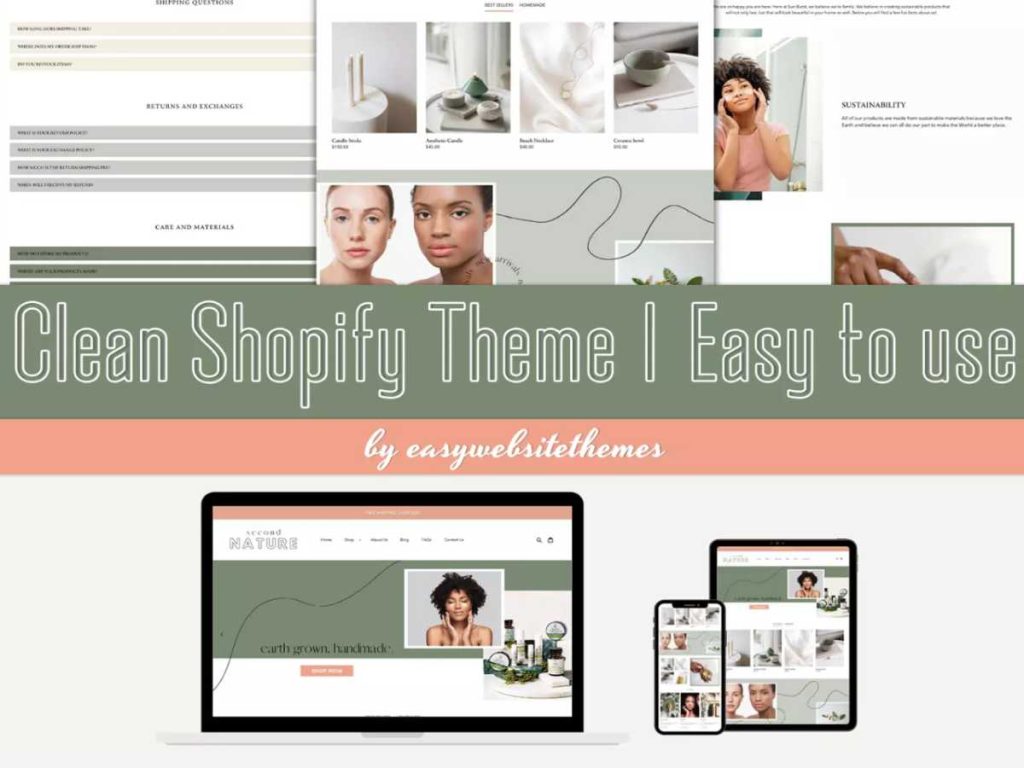 The clean Shopify theme is a fresh and tranquil website design with an airy, organic feel. This pristine design was created to translate the feeling of a healthy and pure product. Create gorgeous fashion pages using the bones of this design, retail linen clothing lines, silky clothing wear, and comfy PJ lines.
2. Minimalist Shopify Theme – SA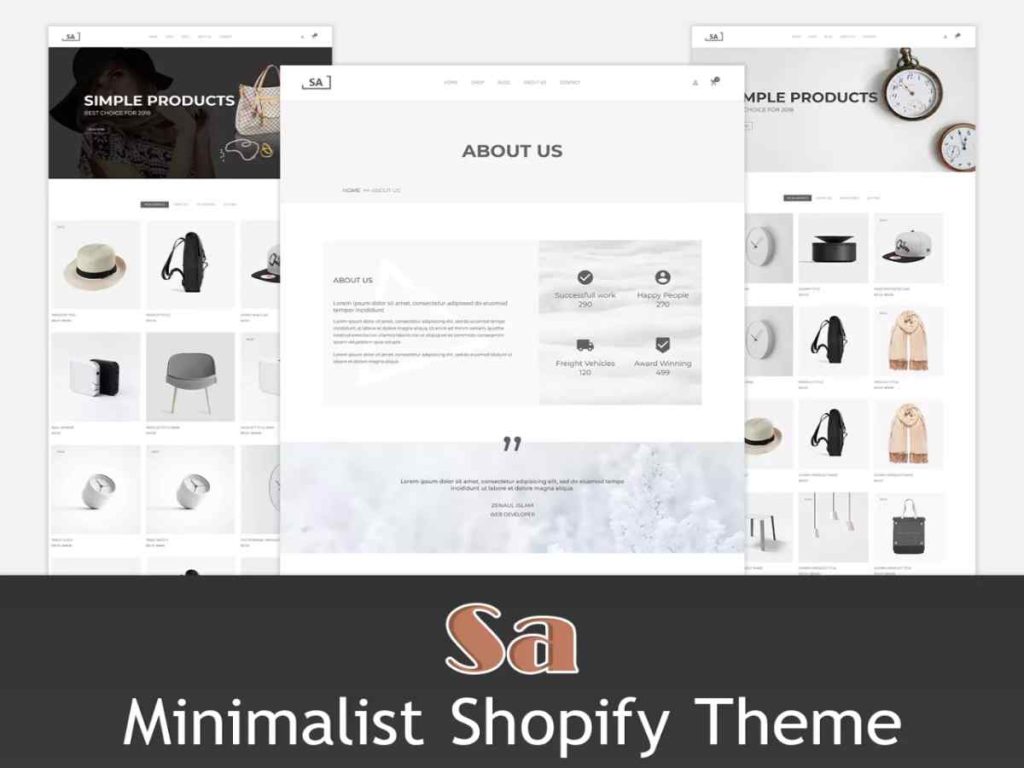 A minimalist design is one of the smartest ways to retail high fashion, the design gives a first-class feeling which doesn't take away from the supreme fashion pieces. The super-responsive layout and cross-browser compatibility of this theme are a well fit for any device or browser.
3. Glossy Shopify Beauty Theme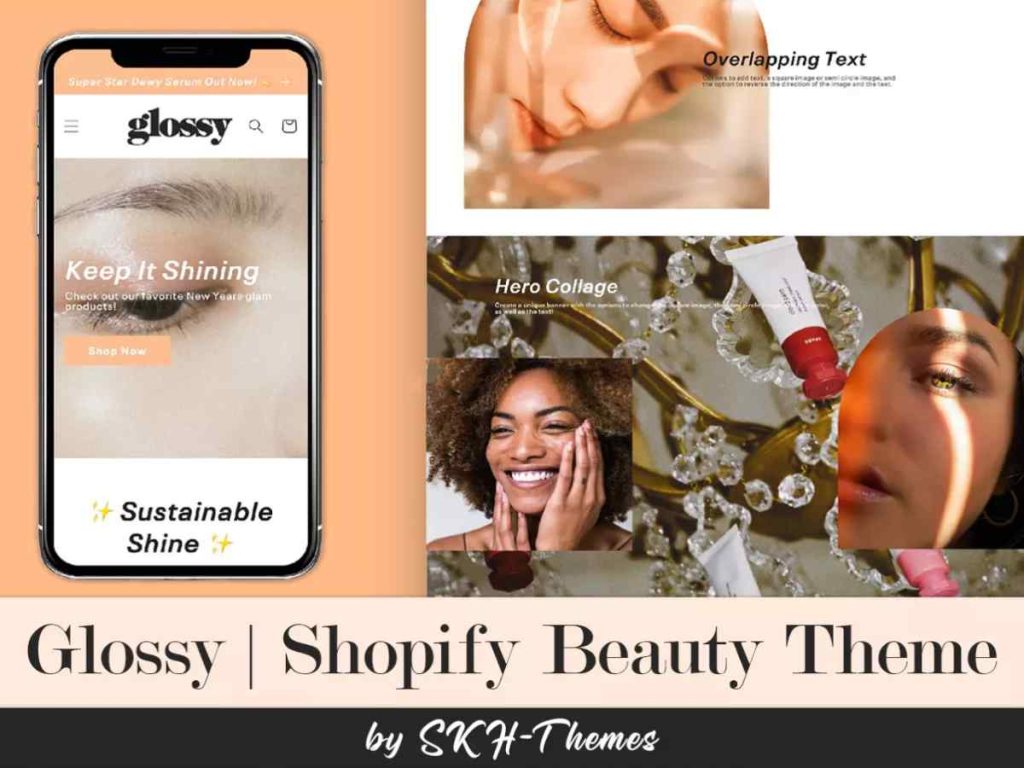 Glossy is the most robust Shopify theme yet! It's an appealing combination of a colorful palette, strong typography, dynamic banners, tasteful animations, and theme sections. The theme is very simple to customize and set up, the developers made sure to design it with the latest trends in mind.
4. Pencil Shopify Theme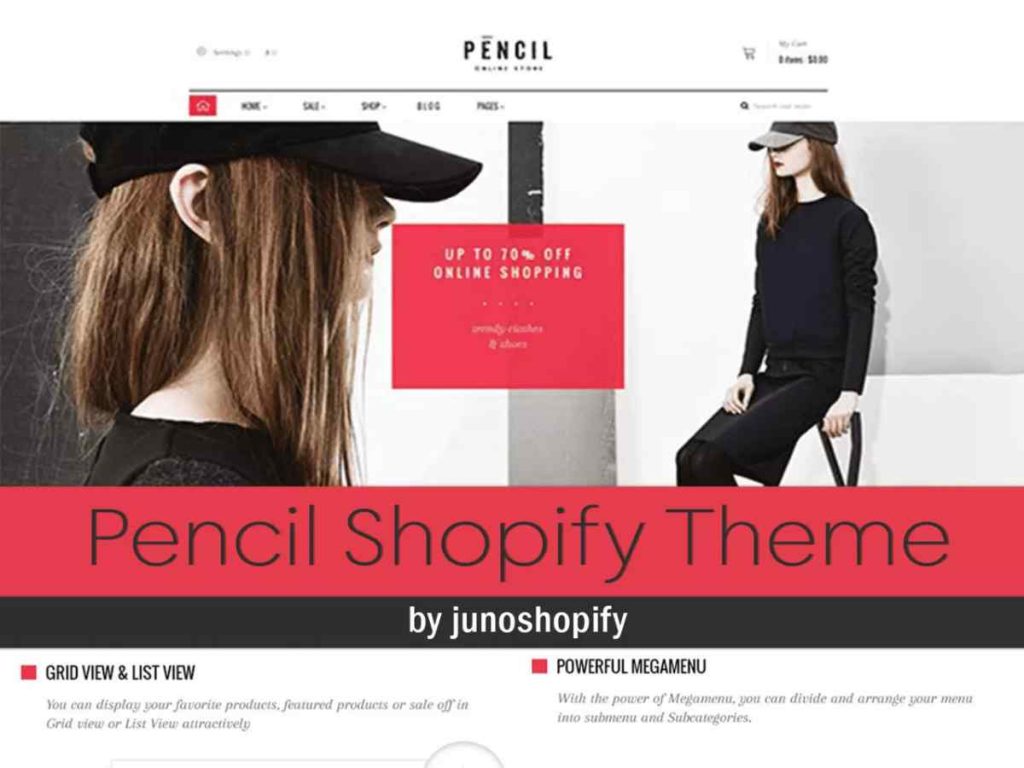 While this theme has a very sophisticated look, which is the key to professionalism. The main focus of the template is to simplify the customization process as much as possible. It includes intuitive control panels, useful tools, theme settings, a live theme editor, and 5 premade demos to help you represent content.
Also Read: 5 Ecommerce Metrics You Need to Master to Sell More
5. Shopify Theme – The Luxe Edit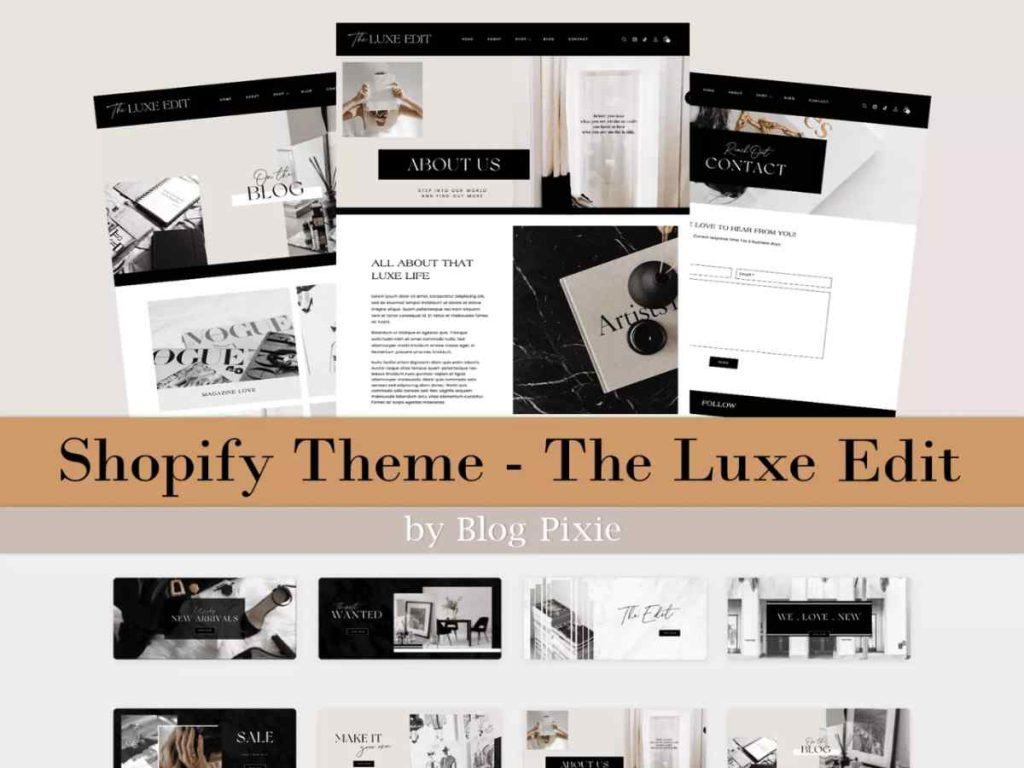 A Shopify theme with a stylish black-and-white design. A luxurious, dark e-commerce store template with themes and banners for your shop. With several page designs, you can also run a blog or FAQ page on the website, giving it a personalized feel.
6. Fashion FWNY – Shopify Theme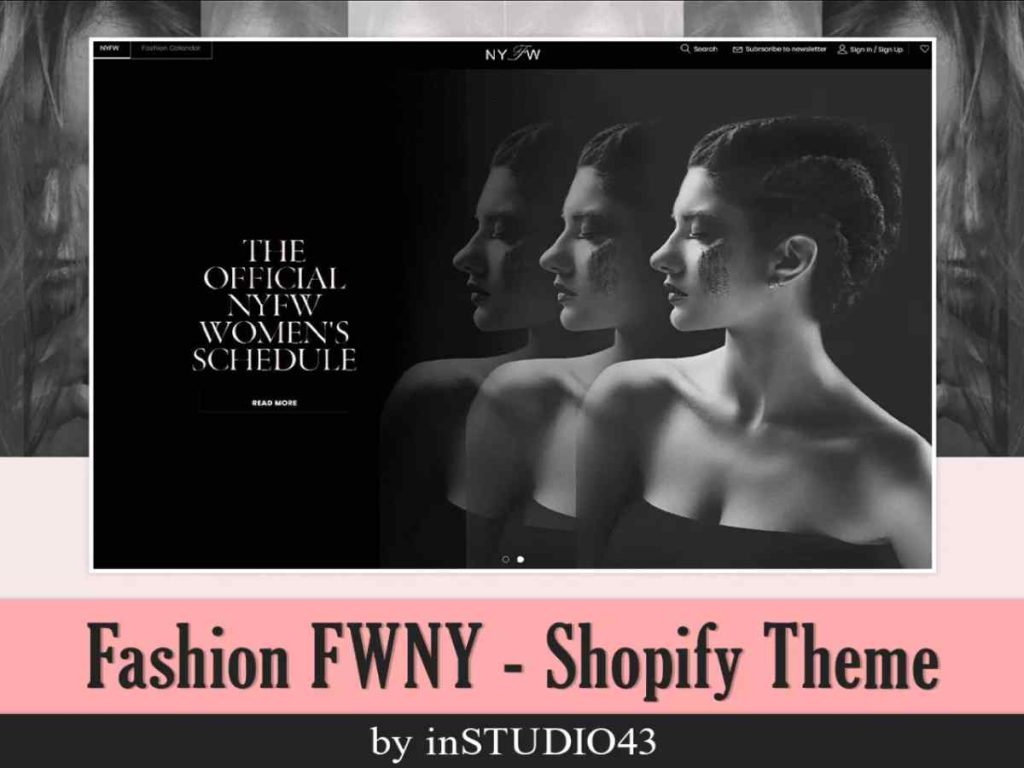 The Fashion FWNY is a theme designed for Shopify and it is ideal for those who want to connect live fashion work, an online business, and a blog section. The theme is filled with possibilities and offers a variety of styles and customizable colors. Fashion FWNY follows modern trends and focuses on the customer's visions and wishes.
Conclusion
You can easily retain customers on your online store's website by using a professional, elegant Shopify theme. The first impression of customers depends on the first thing that catches their eyes – the design of the page and the products. Make sure to show the feel of the brand and its vibe to the customer, so people can decide whether the brand matches their expectations and needs.