Have you been thinking about ways to effectively boost your business' sales? Are you one of the employees in a service-based industry that is constantly striving to improve telemarketing leads and sales rates? Or do you want to know what steps must be taken to enhance job performance and achieve the goal of reaching quotas?
Whether you're an employee or a businessman, you must learn about the secret behind a flourishing business and a more leads generation.
Lead Generations, The Game Changer In the Business Industry
The previous year proved to be a challenging one for both business owners and employees, especially in the service-based industry due to various events that directly affected global industries. While some companies maintained their spots in the competition, most of them are having a hard time gaining back their control with their market sales. Opportunely, there are various technological advancements like predictive dialer systems which can be utilized to further manage market sales and boost customer services.
If you're a business owner, one of the primary things you might be thinking about is to devise a plan that will generate high-quality leads. When it comes to improving your business' sales, you must prioritize building up the number of your customers, as well as shifting to sales and performance-based campaigns rather than profit. Through these alternatives, you can effectively focus on your goals of achieving business stability and growth.
To help you more, below are the things you ought to know about lead generations and their importance in the business industry:
Some people may not know it, but having a considerable number of call leads can significantly boost your market sales, as well as help you obtain any quota that you have.

Not just that, but having successful lead generations make for greater sales prospects and attract a greater number of potential clients. When it comes to generating more call leads and warm calls, you should start with bringing your market strategies to a newer level.

Call leads are considered the lifeline of every business and are crucial factors in the service-based industry. Aside from paving ways for businesses to better cater to a larger number of customers, they're also beneficial in assisting people to determine call leads in the business and turning those people into customers.

Without the presence of high-quality leads, any striving business will have to deal with more challenges in bolstering its sales.
The Role Of Predictive Dialers In Improving Lead Generations
Marketing automation software, such as predictive dialer systems, continues to prove its essentiality in times of business uncertainties and global crises. As global industries, along with service-based industry suffered the onslaught of the previous year's challenges; such scenarios gave rise to the need for predictive dialers to avoid unnecessary losses in many businesses' sales. Additionally, there are also service providers like 800 numbers, which helps businesses to forward any incoming calls to a desk phone or a mobile device and efficiently handle call leads. Besides that, below are some essential uses of this software for businesses and employees:
Manage reporting analytics and call tracking

Handle multiple calls simultaneously

Filter calls and direct only those that are connected to agents and employees

Oversee call forwarding, WIFI calling, and call transferring

Advance the use of customized greetings 

Build up the quality of customer services and market campaigns.

Enhance and adjust the customers' calling patterns. 

Assist the sales team to manage their time wisely

Prevent instances of wasting time.
Also Read: How Will 5G Revolutionize The Cloud & Big Data?
Ways To Improve Lead Generation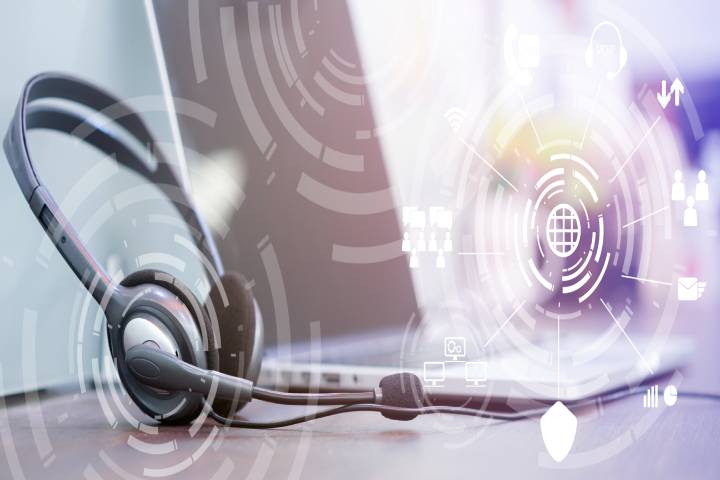 Various businesses, both big and small ones are working ceaselessly to find efficient ways which can help them boost their customer base and market stability. While there's no denying business growth isn't achieved easily, there are numerous ways that you can utilize to further bolster your company's lead generation.
To help you out, listed below are some helpful communication tips that'll help you generate and close more leads, as well as turn them into more clients:
1. Determine Your Target Audience
When it comes to improving your business' lead generation, one of the things that you should do is to identify who your target audience is. While you might be wondering how this should be your top priority, always remember you can't garner a larger number of potential customers if you don't know who they are. Similarly, you can't also promote the products and services you're promoting if you have no particular target audience.
To avoid the negative implications of such a scenario, prioritize coming up with a clearer list of your target audience and research them. Know what their preferences are. In addition, you should also know how you to effectively reach them, the efficient ways to attract their attention, and how you can persuade them to purchase your products.
If you're having a hard time accomplishing this task, then having a comprehensive marketing plan can be of great help to you as this can serve as your guide to obtain your goals.
2. Advance Extensive Promotional Procedures
After identifying your target audience, the next thing you must do is to formulate an all-inclusive marketing plan to effectively draw their attention and promote your products to your clients. When it comes to devising effective marketing strategies, you should list down some helpful steps which will serve as your marketing plan.
In this alternative, the use of a constructive marketing outline can efficiently help you select cost-effective marketing methods over pricey ones and avoid unnecessary expenditures on your part. Particularly, some brilliant marketing ideas you can consider in your choices may include blogs, social media promotions, industry events, customer referrals, educational websites, traditional advertising, and pay-per-click (PPC) product promotions.
3. Obtain A Sales Funnel
When it comes to accumulating a greater number of potential clients and improving your lead generations, one of the primary things you must prioritize is the use of a customer relationship database, which can significantly help you keep track of customer interactions. Such databases also allow marketers to compare records of customer accumulation and market sales.
Additionally, you must also have a coherent plan for accumulating contact information. This may involve processes of directing every standard form of destination page to stimulate all activities of information dissemination. To stir up this alternative, you may also include giving some coupons, discounts, gifts, sample products, gift checks, or any other value-added incentive.
After accomplishing this particular step, you can observe many changes in the quality and of your lead generation, as well as a remarkable boost in your customers.
4. Utilize Social Media Platforms
In a highly competitive business and marketing environment, the best thing you can utilize as leverage to stand out from the rest of your competitors are the social media platforms. With the various advancements and innovations in technology, acquiring control over social media is one of the most effective tools that you can have at your disposal.
That being said, you must maximize the use of social media to further improve your business' lead generations and engage with a greater number of potential customers. You may also use this platform to promote your products and services without spending too much on advertisements.
Social media paves way for more opportunities of communicating with prospective clients and generating more lead calls for both small and big businesses. Along with that, you can also use social media platforms, such as Facebook, Pinterest, YouTube, Twitter, and LinkedIn to gather and engage your audience and turn them into higher market sales and more leads.
Moreover, they'll also serve as an efficient tool to know more about your target audience and cater to their needs and preferences. Always remember that by having more positive touchpoints from your clients, there's a higher possibility of them trusting your brand and purchasing your products.
5. Build On Customer Feedback
Any business can't foster and generate more leads without the help of customer feedback. While they may seem a relatively trivial aspect in enhancing lead generation, there's no going around the fact that customer feedbacks allow you to know your marketing strategies' strengths and weaknesses, as well as the areas that you need to improve. When it comes to generating more call leads, one of the best things you can do is to act on customer feedback.
However, you must prepare for the challenges it may bring as working on customer feedback isn't as easy as it may seem. This particular task may also require more effort and time on your part to formulate questions and obtain replies from your clients.
To successfully reach out to your customers, some suitable means that you can utilize may include:
Surveys,

Polls,

F2F interactions,

Social media reviews

Online questionnaires
Besides these means, you may also use several customer support tools to collect and build on customer feedback. A help desk ticketing system, in particular, can be a great help in allowing you to gain valuable insights from numerous customer support devices and helping you connect with your customers more.
6. Advance Customer-Centered Campaigns
When it comes to generating more lead calls and improving customer experience, one of the many things that you should do is to focus on advancing customer-centered campaigns and services. Not just that, but you also have to invest time in rapport building as this can significantly attract more clients and persuade them to purchase from you.
Apart from that, there are also instances that some clients are reluctant to ask concerns, especially if they're first-timers and the agent they're talking to isn't hospitable. While there are only a few cases of such scenarios, this can still affect the entire company's image. Also, if you're an employee in the service-based industry, it can impede you from achieving your objectives concerning the key performance indicator (KPIs).
To prevent the negative implications of such instances, you should execute proper working ethics, professionalism, and politeness to improve customer experience. You must also know the key to efficiently enhance your lead generation includes proper customer handling.
7. A
ssert Authority And Confidence
Whether you're a business owner or an employee in the service-based industry, one of the things you should know is the importance of demonstrating utmost confidence and conviction in your work. Be it through your work quality or speaking skills, you must show your clients that the products and services you're offering are legitimate and they can trust your words.
Executing strong work ethics is one of the many keys to productively boost your lead generation and gain more lead calls.
You should also maintain consistency in everything you say and do. Customers rely on your skills to emphasize the benefits and potential use of your product, as well as their legitimacy. So, throughout your transaction, you must stick with your initial proposals.
Besides that, if you're promoting products, you may present them to your customer valiantly and integrate substantiate data to ensure credibility and validity. If you don't know to pull this off, you may prepare a script but don't rely solely on that.
8. Maintain A Natural Voice Quality
Telemarketing and business industries share some commonalities when it comes to enhancing speaking skills. While even the most seasoned telemarketers and agents can still feel uneasiness and nervousness when they're speaking, such instances can still be prevented from occurring if you only know how to control your voice quality when in a tone.
The process may require some time and effort on your part, but this can pose significant changes in your speaking prowess while in a call. Customers, especially those who are experienced already, can see if you're telling the truth or just making up stories.
As a solution, you must maintain a natural tone when in a call to show mastery and proficiency about your items. This alternative can also extensively help you answer clients' queries with ease and avoid sounding too superficial.
Conclusion
Boosting lead generations can be daunting, but it can be solved. With the help of some essential tips, such as knowing your target audience, advancing the use of extensive promotional methods, utilizing dialing systems, using social media platforms, obtaining sales funnels, acting on customer feedback, and executing proper work ethics, generating more call leads has never been easier.