Space Companies Bringing a UK Rocket Launch Closer 
The UK space industry has recently taken huge leaps in terms of development and innovation. It is very likely we will soon see a UK rocket launch. Here are the developments that are setting the pace in UK space travel. 
A UK rocket launch is not far away. When it comes to the space sector, industry in the UK is booming. Large-scale government funding in space projects has led to a huge growth in the industry and a rise in new start-ups and jobs. This is great for the UK economy and for securing Britain's place in the ongoing global space race. It is expected that Britain will soon become a global leader in space travel and will become a base for regular rocket launches.
There are several UK space bases that are due to become operational soon. Some have even started test launches with the hopes of becoming operational by 2022. For example, a space centre in Shetland recently carried out a UK rocket launch, lifting a small rocket into low orbit. This test run was deemed a success and is expected to pave the way for great things to come in the UK's space exploration sector.
Will We Soon Have a Commercial UK Rocket Launch?
The UK space sector is pegged to be an important industry in future innovations, especially when it comes to commercial space travel. Although it was once deemed impossible, it is now more than likely that tourists will be able to visit space on commercial ventures very soon. What's more, they could even carry out these visits on British spaceflights.
How Likely Is Future Commercial Space Travel?
Recently, several space companies have launched test flights of their own commercial vehicles. Their aim is that – if these test flights are successful – these small rockets or space planes will ferry passengers back and forth into space. This will allow ordinary people with no training to enter orbit for the first time ever.
It is also likely that some of these future space flights will take place from British soil because of growth in the UK's space sector. Currently, there are seven space centres being prepared as potential launch sites for future space missions in the UK. Some of these, like the space base in Shetland, are already operational as test launch sites for external companies. Many others hope to be up and running in the very near future.
What Are the Current Developments?
SpacePort on the Cornish Coast
Currently, all eyes in the UK space industry are on the Cornish coast in the south-west. One spaceport located here is due to get the go-ahead soon for a British rocket launch. The company plans to launch its first payload in early 2022. The first small craft will enter low Earth orbit and will be launched from a horizontal pad. 
This space base will also be used to build facilities for satellite integration. This will allow a small rocket to deliver a British satellite, by attaching the satellite prior to launch and detaching once in flight. Satellites are invaluable in terms of space exploration because they allow us to receive large-scale images and huge amounts of data from space. This data could never be gathered on Earth and allows us to deal with planetary issues, like climate change and building global communications networks.
There are high hopes that a Cornish space port will become a central launch base for many British spaceflights. The company is currently waiting to receive a licence from the UK government, which is yet to pass commercial space travel bills through Parliament. Although space legislation in the UK is in its early stages, there is evidence that the UK government is highly invested in making Britain a global space travel leader.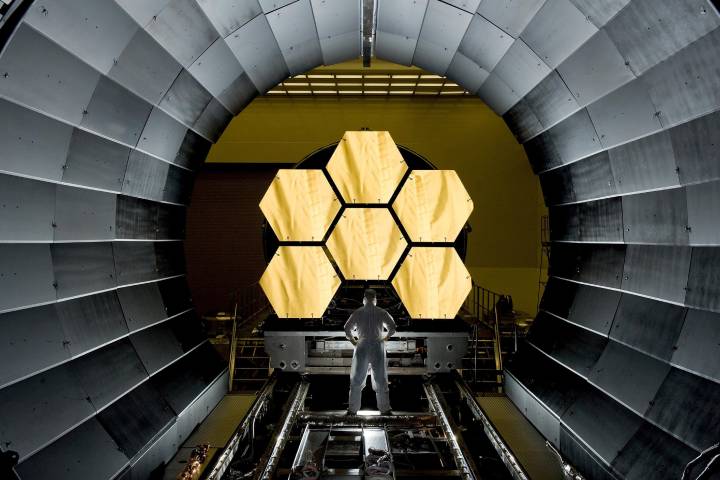 Space Centre in the Highlands
Elsewhere, a new spaceport in the Scottish Highlands is in development and hopes to begin operations in 2022. However, the spaceport is still under construction and awaiting decisions on whether or not it will be allowed to operate. If it gets the go-ahead, this spaceport will deliver relatively small payloads and suborbital rockets.
This Highlands space centre also hopes to set the tone in terms of renewable and sustainable space travel. This demonstrates the level of forward-thinking and innovation fostered in the UK space agency, as the question of green space travel is one of the most current in modern discourse. For example, many UK spaceports hope to use 3D printing methods to build their equipment and intend to build reusable rockets.
Space Centre in the Outer Isles
A space centre in Shetland, in Scotland's outer isles, is another of the launch sites that hope to be up and running by 2022. Despite some contentions over environmental concerns, Shetland is ideal for UK rocket launch because of its low population and remote landscape. Authorities at this space base hope to deliver small commercial rockets and to become fully operational by 2023.
Conclusion
The UK space industry is one of the most vibrant in the world. Large-scale investment has contributed to this, as well as a unique landscape for a successful launch. While the success of commercial space travel is still to be seen, there is no doubt that the UK will be on the cutting edge. 
Final Call: Are you fascinated by space travel? Do you follow the latest developments? Which ones are you most excited by? Share your thoughts in the comments!
Also Read: 10 Key Trends to Consider While Developing a Mobile Application